100 Gigabit Ethernet VPX backplanes of LCR embedded systems support SOSA and VPX aligned payloads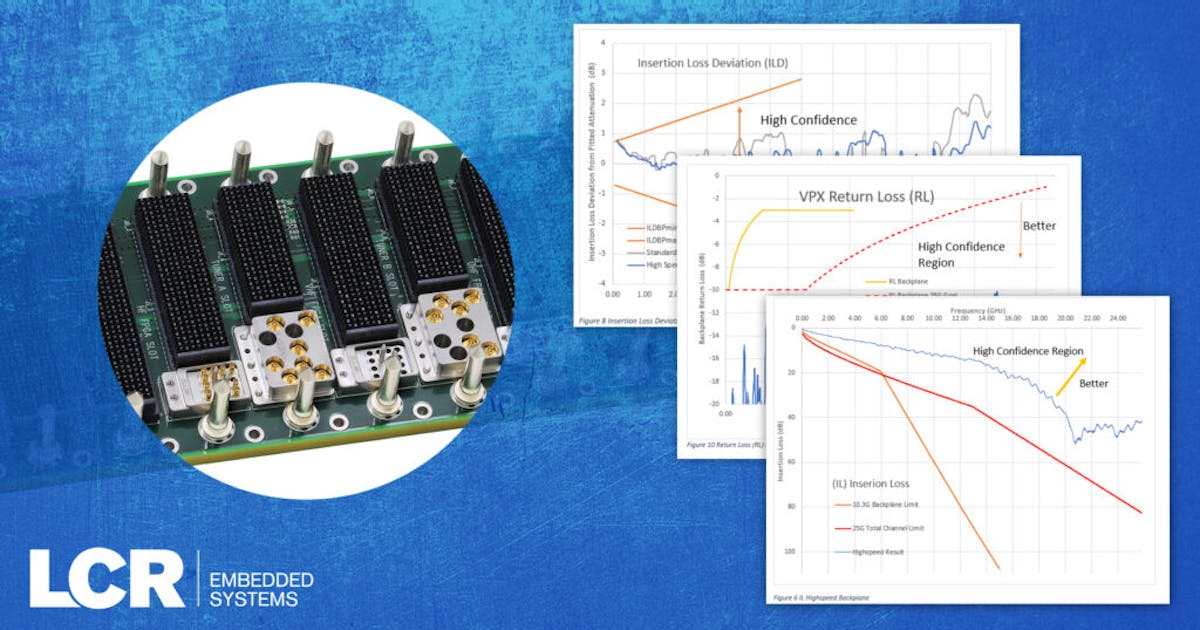 Technical highlights:
100 Gigabit Ethernet and PCIe Gen 4 VPX backplane
Designs for LCR's Rugged ATR Chassis, Rackmount Chassis, and VPX Development Platforms
March 2022 – Norristown, Pennsylvania – LCR Embedded, a leader in embedded systems and enclosures for SOSA aligned payloads, announces the availability of 100 Gigabit Ethernet and PCIe Gen 4 VPX backplane. The company designed and completed testing of a 3U multi-slot VPX backplane that exceeded performance levels defined by ANSI/VITA 68.1-2017.
Designed for use in the most demanding and high-performance applications, LCR plans to apply the new high-speed technology to backplanes designed for use in its line of rugged ATR and rackmount chassis, as well as its development award-winning DK3 and DK6 VPX. Platform.
In parallel to this effort, LCR has developed a proprietary backplane test system for high-speed data transmission enabling characterization of the S-parameter at 26.5 GHz. This system has been verified by an outside test lab to provide independent verification of performance.
"The 100 Gigabit backplane capability is another indication of LCR's commitment to providing leading technology in high-performance, mission-critical equipment. The demand for ever higher data rates will continue to grow alongside advances in RADAR, SIG-INT, EW and EA applications and LCR will play a key role in designing systems to meet these needs," said Dan Manoukian, President from LCR Embedded.
For more information, please call (610) 278-0840, visit us at www.lcrembeddedsystems.com, or email [email protected]